Durham Tees Valley Airport is a thriving site which goes much further than the passenger terminal. A number of companies are based here from a range of industries. On this page you can find out about some of the 'behind the scenes' companies that operate at DTVA.

Cobham Aviation Services
Cobham are DTVAs single biggest customer, their Aviation Services division provides various types of training for the military.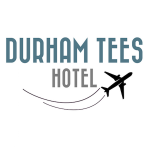 Durham Tees Hotel
A boutique hotel and restaurant on the airport site, a few minutes walk from the terminal.
Eden Flight Training
One of the main flying schools at Durham Tees Valley. Offers a variety of training courses, plus experience flights and aerobatic flights.

Great North Air Ambulance
The GNAA operates three AS365 Dauphin helicopters, one of which is based at DTVA.

IAS Medical
IAS Medical are the newest company at DTVA, operating two twin-prop aircraft on medical duties.
PTT Pilot Training and Testing
Offers flight training, trial flights and commercial hire. Durham Tees Valley is one of their three bases in the north.

Serco IFTC
Serco have their International Fire Training Centre (IFTC) based at DTVA. They train aviation firefighters from all over the world here and the SAS are rumoured to train with them too!

St. George Hotel
The St George Hotel is the primary on-site hotel.
Scenic Air Tours NE
A new company with its own aircraft based at Durham Tees Valley. Offers scenic flights over the region, taking in the sights, towns and countryside from the air.

Sycamore Aviation
Aircraft recycling specialists.

TNT Express
TNT Express operate from Hangar 2 and have been here since the 1990s. Until the mid-00s they operated a 4x weekly air service to Liege via Hannover as well.